Rozwiązania dla systemów chłodniczych
ZIEMIA SIĘ OCIEPLA
Średnia temperatura na Ziemi rośnie nieustannie z roku na rok. Światowa Organizacja Meteorologiczna podaje, że siedem ostatnich lat było najgorętszymi w historii pomiarów. Ten trend będzie się utrzymywał i niesie ze sobą poważne konsekwencje dla coraz to większej liczby osób, które są narażone na negatywne skutki związane z brakiem chłodzenia.
Rosnąca różnica w dostępie do chłodnictwa stanowi ogromne wyzwanie, ponieważ warunki pracy i życia stają się coraz trudniejsze. Jednym z rozwiązań jest stosowanie klimatyzatorów i wentylatorów elektrycznych, lecz te odpowiadają za niemal 20% całkowitej energii elektrycznej zużywanej obecnie w budynkach na całym świecie.
Konieczne jest szybkie działanie. Bez odpowiednich rozwiązań, zapotrzebowanie na energię do chłodzenia pomieszczeń wzrośnie ponad trzykrotnie do 2050 roku.
Dzisiejsze wyzwania energetyczne wymagają bardziej inteligentnych, wydajnych energetycznie miast, stawiających na zrównoważone wykorzystanie zasobów. Inteligentne rozwiązania, takie jak sieci chłodnicze, odgrywają w tym procesie kluczową rolę.
SIECI CHLODNICZE – KORZYŚCI
Sieci chłodnicze dostarczają wodę chłodzącą do obiektów przemysłowych, handlowych i mieszkalnych poprzez zamkniętą sieć rurociągów. Funkcjonalnie i technicznie jest to rozwiązanie podobne do sieci ciepłowniczych i staje się popularne na całym świecie. W samej Europie 40% budynków komercyjnych i instytucjonalnych posiada systemy chłodzenia, a liczba ta szybko rośnie.
Korzyści są znaczące, ponieważ chłodzenie lokalne
są do 60% bardziej wydajne niż standardowa klimatyzacja
emitują znacznie mniej CO2 niż tradycyjne systemy chłodzenia
nie emitują niebezpiecznych czynników chłodniczych
są dyskretne i ciche
potrafią zmniejszyć zużycie energii na chłodzenie o 50% dzięki lepszemu wykorzystaniu energii
mogą być produkowane z odnawialnych źródeł energii, takich jak woda morska lub ciepło odpadowe
Reasumując, sieci chłodnicze są rozwiązaniem przyjaznym dla środowiska, niezawodnym i wysoce bezpiecznym.
TO MANAGE COOLING SYSTEMS EFFECTIVELY, YOU NEED SMART COOLING METERS
Metering solutions are important for the success of district cooling systems. Not only they enable more accurate billing but they also help to optimize energy consumption and minimize production costs.
Diehl Metering's SHARKY 775 smart ultrasonic cooling meter, along with the more compact SHARKY 774 smart ultrasonic cooling meter, are among the best on the market for six key reasons: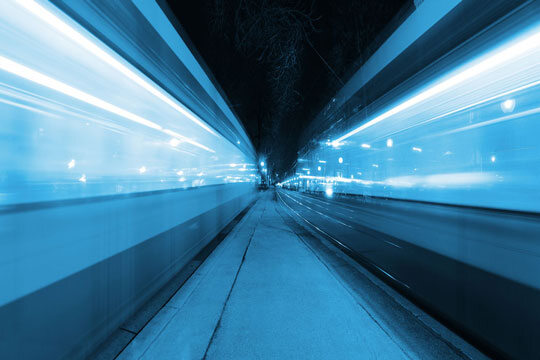 They are accurate and stable
Tests demonstrate that the SHARKY smart ultrasonic cooling meter is accurate and stable over long time. For example, the SHARKY meter has regularly scored 5 out of 5 stars in several independent tests by AGFW, an independent and neutral energy efficiency association for heating, cooling and combined heat and power.
They are robust
Since the SHARKY meter's ultrasonic technology has no moving parts, it has very little wear and tear. This makes it well suited for difficult environmental conditions such as humidity. In addition, the battery can last up to 20 years.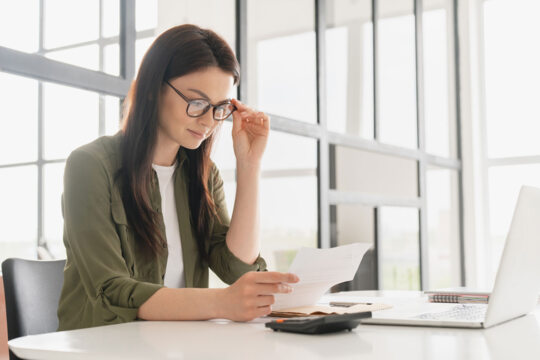 They have a low TCO
SHARKY's long-term stability, along with its long battery lifetime, and maintenance-free design result in very low operational costs and a low total cost of ownership – all without compromising data reliability.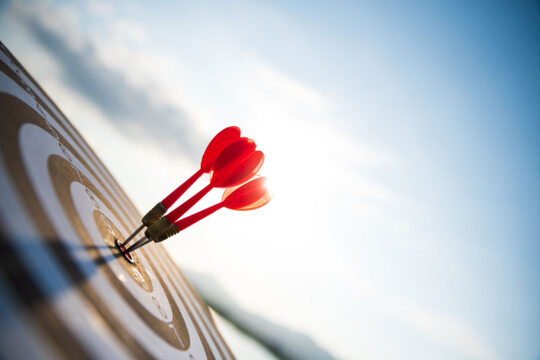 They are precise
The SHARKY smart meters precisely measure the consumed cooling energy in a chilled water system, resulting in incredibly accurate billing. SHARKY's precision also helps to optimize the distribution network and to minimize the production costs of chilled water. For efficiency analysis, SHARKY continuously delivers measured values via radio such as the forward and return temperature, flow rate, energy consumption, and alarm messages.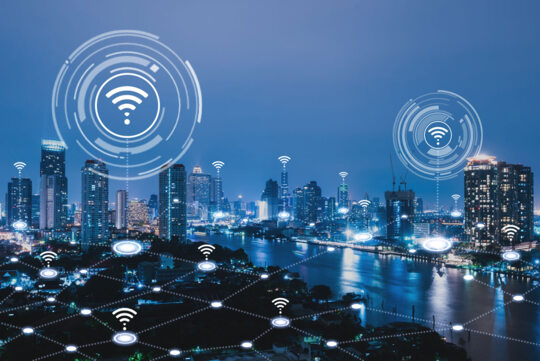 They are flexible
The SHARKY cooling meters are very flexible in terms of supporting various communication technologies. The meters come with integrated radio that uses the manufacturer-independent open metering system (OMS) commun ication standard, enabling interoperability with different systems as well as other meters and sensors. Furthermore, two additional slots allow customers to easily integrate further connectivity modules such as M-Bus, L-Bus or LoRaWAN. In this way,SHARKY can be used for additional communication technologies as required.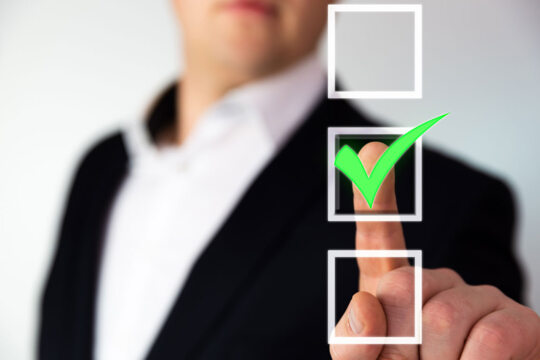 They meet strict regulatory standards
SHARKY meters are approved according to MID Approval EN1434 – a stringent European standard that ensures accuracy and durability of the meter in challenging environmental conditions like humidity and electromagnetic radiation. SHARKY also meets the German cooling meter approval standard PTB K7.2, which sets out stringent requirements to ensure that cooling meters operate reliably in practice.
More information
Contact us for a personalised analysis of your needs.
Customer Case
MORE POWER IN YOUR HANDS WITH THE POWER OF FREQUENT DATA
The frequent data gathered from smart cooling meters like SHARKY can be used for more in-depth analysis offering improved benefits around energy savings or energy efficiency optimization. Frequent meter data also provides additional insights such as information about the performance of the cooling distribution network.
There are two remote reading solutions for you to consider, each meeting specific requirements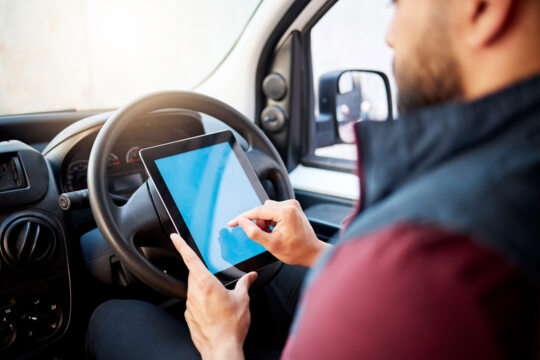 Mobile Readout
Diehl Metering's Automatic Meter Reading (AMR) solutions enable walk-by or drive-by reading, making mobile readings simple and intuitive. A connection to a portable radio receiver transforms your tablet into an efficient meter reading tool.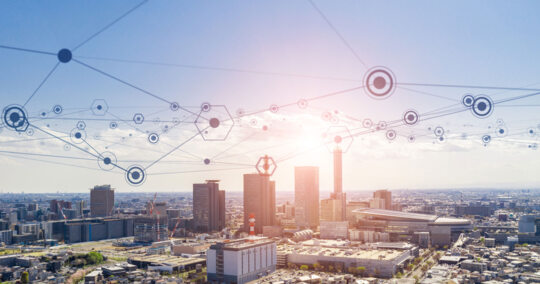 Fully automated Readout
If you need high-resolution data or a fully automatic readout on an hourly or daily basis, a wireless or wired M-Bus fixed network from Diehl Metering is the perfect choice for you. An advanced network infrastructure (AMI) allows you to see your network with new eyes and use readings for purposes beyond billing. You can get closer to your end-consumers, give targeted advice, and reduce your customers' cooling bills, while optimizing the performance and efficiency of your network.
What you choose depends on your needs. However, what is clear is that moving away from manual readings to fully automatic or mobile reading allows for more frequent readings and higher-quality data from your smart meters.
More information
Contact us for a personalised analysis of your needs.