ANALYSING AND USING THE FLOW OF METERING DATA
Is your community faced with a rising volume of data generated by its water and energy systems? How, then, can you organize that flow of information? Where do you start? With our software solutions, you can overcome the complexity of data and simplify the work of all those who help manage them. That ranges from meter reading to billing and beyond.
TURN YOUR DATA INTO KNOWLEDGE AND THAT KNOWLEDGE INTO ACTION
Thanks to our software, you can turn meter readings into easy-to-understand charts and information that can be used to organize billing, monitor your assets, manage your operations and detect water leaks, all at a glance. You turn your data into knowledge and that knowledge into action.
BILL ACTUAL WATER AND ENERGY CONSUMPTION

From any connected device, you can access updated reading data at any time, and bill actual consumption at the frequency of your choice.

ORGANIZE AND MONITOR READING OPERATIONS

Your reading rounds will become quick and efficient, with the facility to monitor the progress of readings for billing and organize tasks to cover the whole system.

DETECT AND LOCATE WATER LEAKS

You will be able to easily detect unusual consumption patterns and thus look for leaks and identify waste, to reduce water and energy losses.

TAKE QUICK ACTION TO ADDRESS INCIDENTS

You set your thresholds and are alerted of any overruns. Suspected fraud, blocked meters, low batteries... you will notice them all and be able to take immediate action.

ORGANIZE SYSTEM MAINTENANCE

Automate the monitoring of your meter base. With a simple and clear overview, you keep control over your system for long-term reliability.

CREATE NEW SERVICES FOR CUSTOMERS

Give your customers an opportunity to change their usage habits, control their bills and limit potential damage to property due to leaks.
IN 2021, CLOSE TO 600,000 CUBIC METRES OF WATER PRODUCED WAS SAVED, WHICH MEANT BOTH IMPROVED EFFICIENCY OF THE DISTRIBUTION NETWORK AND ALSO A SHARP DROP IN LEAKS AFTER METERS, IN USERS' PROPERTIES. IT'S A WIN FOR USERS, WHO CAN CONTROL THEIR CONSUMPTION MORE CLOSELY, BETTER MANAGE THEIR BUDGET AND OBTAIN QUARTERLY BILLS FOR ACTUAL CONSUMPTION.

Lionel Turpin

Operations Director, Aqualter
YOUR DATA OUR EXPERTISE
Our software simplifies decision-making and prioritization. It gives meaning and value to your data by transforming it into actionable insights, thereby optimizing your services.
ENHANCE WORKER PRODUCTIVITY
Devote more time to your own action instead of on reading and organising your data. You will save precious time.
IMPROVE DATA QUALITY

Data are one of your core concerns, so make sure they are accurate. From reading to billing, you will only process actual consumption
COLLECT 100% OF YOUR NETWORK DATA
With a 100% efficiency rate, you read all your metering data with complete reliability, as often as needed.
COLLECT YOUR DATA AND OPTIMISE YOUR SERVICES WITH OUR APPLICATIONS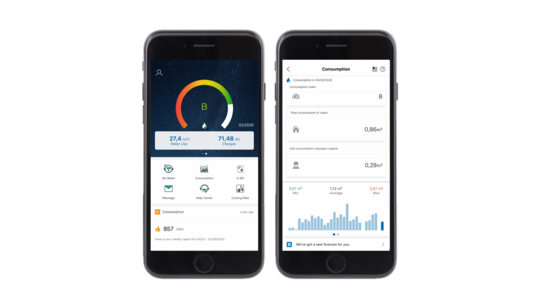 MOBILE APP FOR YOUR CUSTOMERS
Your customers have easy access to their water and energy consumption bills and data from their smartphones. You can develop new services and increase customer satisfaction.

More about Izar@Home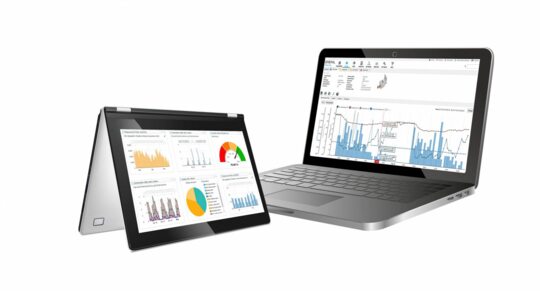 SAAS FOR METERING DATA ANALYSIS
Our management and analysis program centralized metering data collected from all remote readings taken on your water and energy networks: fixed remote readings, passive readings and mobile readings.
More about Izarplusportal
MOBILE APPLICATION FOR REMOTE METER READING
In the field, our application enables your people to read meters remotely using a tablet and transmit the data in a single click to your management and analysis software.


More about Izar@mobile 2
WHAT IF YOU DID THINGS A BIT DIFFERENTLY?
OLD WAY
NEW WAY

Meter reading rounds
Making appointments with end users, wasted trips and time-consuming and resource-hungry pit inspections

Remote reading of connected meters
Connected meters can be read automatically, remotely and securely via a fixed network or simply by passing by on foot or in a vehicle.

Manual data entry
Tedious, expensive and error-prone reading with a risk of inaccurate billing and ill-informed decisions

Automatic flow of data from meters to billing
Actual readings are sent automatically, making up an accurate and objective database for billing and organizing work.

Billing disputes
Billing disputes and their processing costs, particularly with frequent supplier changes

Transparency to develop trust
For your customers, transparency about consumption and real-time billing based on actual usage data;
OUR PRESTIGIOUS CUSTOMER EMPOWER TOOK ADVANTAGE OF THE SUCCESSFUL SYNERGY BETWEEN DIEHL METERING AND ISTA FOR ITS METER DATA MANAGEMENT SYSTEM PROJECT. THE LEADING-EDGE MANAGEMENT SOFTWARE FROM DIEHL METERING FULLY COVERS THE EXPECTATIONS OF EMPOWER, AND THE ISTA TECHNICAL STAFF SKILFULLY IMPLEMENTED THIS LARGE PROJECT WITH A UNIFIED INTERFACE MANAGING ABOUT 300 BUILDINGS AND 70,000 METERS - IN THE FIRST SUCH PROJECT IN THE UNITED ARAB EMIRATES. WE ARE PROUD TO COUNT DIEHL METERING AMONG OUR TRUSTED STRATEGIC PARTNERS FOR THE UNITED ARAB EMIRATES.

Olivier Sporrer

Managing Director, ista Middle East
Customer Case

CHARTRES - FIXED NETWORK

GAINING THE TRUST OF SUBSCRIBERS THROUGH AUTOMATIC READING AND RELIABLE BILLING

Read the case study of the Chartres conurbation

Customer case

STØVRING - FIXED NETWORK

TRANSITION TO SMART DISTRICT HEATING

Customer Cases

DUBAI - FIXED NETWORK

SMART REORGANISATION OF THE DISTRICT COOLING CIRCUIT OF DUBAI