I want to make a difference in the world. Due to my engineering skills, I can pursue this goal at Diehl.
Weight Technician/Engineer (Debrecen)
These are your tasks:
Weight management of aircraft interior parts and airducts
Weight calculation and analysis of weight distribution
Create customer reports of aircraft components
Create, develop and optimize specifications
Working with weight database, keep contact with other DIEHL development and manufacturing sites
Who we are looking for:
Technician qualification
BA degree or ongoing BA studies is an advantage
Good communication skills in English OR in German
User-level MS-Office knowledge
Long-term focus and tolerance to monotony, ability to work independently and precisely
Job Level:

Working time:

Full time

Employment contract:

permanent

Division:

Diehl Aviation

Start:

ab sofort
Start: as soon as possible
Achieve what matters, with Diehl.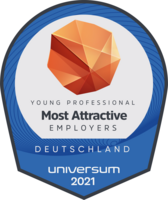 Diehl Aviation Hungary
Laura Bökönyi
Vágóhíd St. 2.
4034 Debrecen