It is important to me that we continue to be a technological leader in the future. That's why I am with Diehl.
Technical Author (Debrecen)
These are your tasks:
• Managing change requirements for technical documentation (CMM), verifying the completeness and accuracy of the technical materials obtained
• Control and verification of technical documents to be created or already created by third-party contractors
• Contacting the German Technical Publication team in regards to problem collection and facilitating problem solving
• Quality control of digital and paper documents based on defined criteria before they are released and also support technical illustrators to select suitable photos, drawings, diagrams and tables to illustrate the technical document
• Checking of technical drawings and documentation for specific process descriptions for each component, part and configuration

Who we are looking for:
• Read technical drawings
• Ability to write complex documents
• Fluent English language skills, German knowledge is an advantage
• Confident usage of MS Office programs
Knowledge of SGML / XML editing software is an ADVANTAGE
Work location:

Debrecen

Job Level:

Working time:

Full time

Employment contract:

permanent

Division:

Diehl Aviation

Start:

a lehető leghamarabb
Accept responsibility from the first day and a permanent position in your new team, which is there to support you during your initial employment period.
Achieve what matters, with Diehl.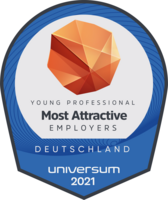 Diehl Aviation Hungary
Laura Bökönyi
Vágóhíd St. 2.
4034 Debrecen