I particularly enjoy the variety. Things stay exciting and one has many opportunities to continue growing.
Stress & Weight Engineer (Debrecen)
These are your tasks:
Create FEM simulation models and analyse aircraft cabin interior parts and airconditioning ducts in the development phase
Evaluate, run and analyse FEM simulations on parts created by design engineers
Check mechanical stresses, weight and applied material properties on different aircraft components according to customer and internal requests
Weight calculation and analysis of weight distribution
Create customer reports of aircraft components, create, develop and optimize specifications
Who we are looking for:
Good communication skills in English and/or in German
Degree in Mechanical, Vehicle or Material Engineering
At least 2 years of professional experience in similar field
Ability to work independently and precisely
Job Level:

Working time:

Full time

Employment contract:

permanent

Division:

Diehl Aviation

Start:

ab sofort
Start: as soon as possible
Achieve what matters, with Diehl.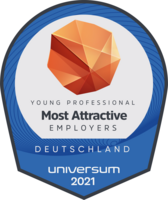 Diehl Aviation Hungary
Laura Bökönyi
Vágóhíd St. 2.
4034 Debrecen