I particularly enjoy the variety. Things stay exciting and one has many opportunities to continue growing.
Member of the local Board / Head of Operations and local SCM Poland
These are your tasks:
You are responsible for production and the implementation of production planning in consideration of deadlines, quality requirements and quantities and thereby contribute to customer satisfaction.
You plan and implement the short, medium and long-term use of resources and capacities in the individual production areas (mechanical and electronic production) in accordance with mid-term planning.
You actively participate in the further development of the production strategy.
You set up and develop processes, structures and systems according to the strategic planning.
You implement a LEAN production philosophy; implement the global OPEX strategy locally.
You plan technical projects incl. feasibility assessment and accompany the implementation.
You manage your area with a modern and forward-looking KPI system and reporting.
You lead, evaluate, and develop the teams of employees.
As a member of the local board, you represent the site to internal and external partners.
You are responsible for compliance and implementation of EHS requirements.
You manage the site infrastructure and develop it further.
Who we are looking for:
You have a university degree in engineering, economic engineering or similar.
You have several years of successful experience in a management function in the area of Supply Chain, Operations or Quality.
You show a solid working knowledge of supply chain, business administration and technical domains.
You enjoy working with other specialist functions in a global environment.
You have excellent spoken and written English skills, German and French are a plus.
Willingness to travel is part of your role.
Work location:

Bazanowice

Job Level:

Working time:

Full time

Employment contract:

permanent

Division:

Diehl Metering

Start:

as soon as possible
You are welcome to apply via online form. Please note the privacy policy. The administrator of the candidates' personal data is DIEHL Metering Sp. z o. o. with headquarters in Bażanowice (43-440) at ul. Cieszyńska 1A. Collect personal data for the purpose of recruitment. Candidates have the right to access the security of recall, repair, repair, repair, repair, update, security or protection of remedial measures The full text of the information clause and more information about us can be found at: https://www.diehl.com/metering/pl/centrum-obsługi-klienta/klauzula-informacyjna-rodo/
These are your potential benefits
Professional and personal development

Family-owned company

Internal training programs

Food allowance

Employee events
Achieve what matters, with Diehl.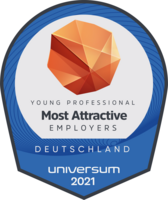 Diehl Metering sp. z. o. o.
Arkadiusz Adamczyk
Cieszyńska 1a
43-440 Bażanowice