It is important to me that we can shape our future in a sustainable way.
That is why I am with Diehl.
Head of Product Marketing (m/f/d)
These are your tasks:
Strategic Planning and Concept Development: Together with your team you will develop and implement comprehensive market introduction concepts, value proposition, storyline, use cases, target customer segments, and primary markets.
Product introduction: You will collaborate closely with Product Managers to define the Market Introduction Package, aligning marketing strategies with product objectives.
Content Creation and Marketing Materials: You will lead the creation of a wide range of product marketing materials, including brochures, customer presentations, and product/solution/service videos, to drive sales and engage potential customers.
Marketing Tools and Documentation: You will oversee the creation of technical and promotional marketing tools, such as datasheets, user guides, and installation guides, in collaboration with technical writers to ensure accuracy and clarity of GTM materials, both printed and online.
Team Leadership and Development: You will provide guidance and mentorship to a team of skilled professionals, fostering a culture of innovation, collaboration, and excellence in execution. This includes conducting regular performance assessments and providing constructive feedback to team members.
Cross-Functional Collaboration: Work closely with Product Managers, Sales and other departments to align marketing efforts with overall business goals and objectives.
Project Planning and Internal Communication: You manage the Product Marketing project plan, ensuring that internal stakeholders and supporting agencies are informed of progress and timelines.
Who we are looking for:
Bachelor's degree in business administration or technical engineering; MBA or advanced degree is a plus.
5-7 years of experience in technical product marketing or related roles.
Proven track record of successfully launching and promoting technical products in
Strong leadership and team management skills.
Excellent communication and presentation abilities.
Ability to collaborate effectively with cross-functional teams.
Fluent in business English, additional strong knowledge of German and/or French is a strong plus
Work location:

Ansbach, Nürnberg (DE) oder Saint-Louis (FR)

Job Level:

Working mode:

Hybrid working

Working time:

Full time

Employment contract:

permanent

Division:

Diehl Metering

Start:

As soon as possible
Applications from severely handicapped individuals (m/f/d) will be given preferential treatment in the case of equal suitability. If you wish to do so, please indicate your severely handicapped status- on a voluntary basis - in your application.
These are your potential benefits
Professional and personal development

Family-owned company

Homeoffice

Employee events
Achieve what matters, with Diehl.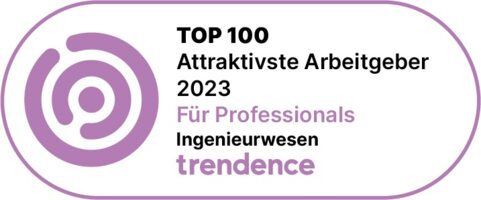 Diehl Metering GmbH
Maria Zischler
Industriestraße 13, 91522 Ansbach
Tel: +49 981 1806-528