Mir ist wichtig, für ein Unternehmen zu arbeiten, bei dem ich wirklich etwas bewegen kann. Deshalb bin ich bei Diehl.
C/C++ Developer (Embedded IoT)
These are your tasks:
Implementation of new functionalities/platforms for embedded systems (in the IoT area)
Development of the concept and architecture of IoT solutions
Actively influencing the development of the hardware platform as a basis for future products
Supporting the project team with knowledge and experience
Building know-how in IoT area at Wroclaw Diehl Controls location with support of colleagues from other regions
Used Technologies:
Technologies: WIFI, Bluetooth, LTE-M, NB-IoT, GSM, GNSS
Programming languages: C, C++(17), Java, Javascript, LUA, Python
IoT Platforms: AWS IoT Core, Azure IoT-Hub
Operating systems: RTOS, ZEPHYR, embedded Linux, AWS Greengrass
Interfaces: UART, I2C, Mod-Bus, CAN, Ethernet
Protocols: MQTT, TCP/IP, HTTP, REST
Security: Certificate and Key Handling, PKI, Encryption
Tools: Jenkins, Git, GCC, Make, CMake, Visual Studio Code
Methods: SCRUM, KANBAN, OOD(UML), Unit-Testing
That is how we work:
Internally and with the customer
We have a real impact on the selected technology solutions and the workplace
We do not get bored, we develop a variety of different projects using different technologies
We are friendly with agile working methodologies
Our Team:

It is a multicultural mix of people
25 engineers
Developing ambitious projects
Good atmosphere is a key for us, so we care that everyone feels comfortable at our organization
Who we are looking for:
2+ years of experience on a similar position
Very good knowledge in C, C++ programming
Knowledge about AWS IoT Core platform
Experience with RTOS based solutions
Knowledge of IoT interfaces and protocols
English language proficiency (ability to read technical documentation and to communicate freely in an international team)
Practical skills in working with electronics: programming, debugging, use of measurement equipment
Additional advantages:
Experience in
Python, Java, LUA
ARM Cortex based uC, Espressif/ESP, Nordic
BLE, LoRa, GPS
Practical experience in UML modelling
Knowledge of Scrum, Kanban methodologies
German language proficiency
Experienced with Azure IoT or Google Cloud IoT
We offer:

Employment contract without probationary period
Bicycle parking in the building
Valuable technical trainings (inc. UDEMY) and possibility to learn (access to e-learning platform: Diehl Learning World)
Rich social and medical packages
Work location:

Wroclaw

Job Level:

Working time:

Full time

Employment contract:

permanent

Division:

Diehl Controls

Start:

jak najwcześniej
These are your potential benefits
Professional and personal development

Good traffic connections

Flexible working hours

Onboarding program

Internal training programs
Achieve what matters, with Diehl.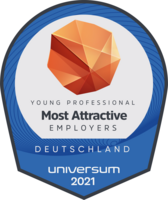 Diehl Controls Polska Sp. z o.o.
Paulina Kacprzynska
Pulaskiego 6, 46-100 Namyslow, Poland
Office Wrocław
Silver Tower Center
Pl. Konstytucji 3 Maja 3 p.2, 50-048 Wrocław, Poland
paulina.kacprzynska@diehl.com