I'm highly satisfied with my work because what I do is appreciated and fairly paid. And that gives me a good quality of life.
Szerszámmérnök (Nyírbátor)
Ezek az Ön feladatai:
új termék bevezetése a termelésbe, új gyártóeszköz validálása
FAI/SRM gyártás támogatása
reklamációkezelés
szerszámkarbantartási folyamatok fejlesztése
szerszámoptimalizáláshoz tartozó akciók végrehajtása
Ami a feladatok ellátásához szükséges:
felsőfokú műszaki végzettség
magabiztos angol/német nyelvtudás
önálló, felelősségteljes munkavégzés
kiváló kommunikációs készség
Helyszín:

Nyirbátor

Belépő szint:

Munkaidő:

Teljes munkaidő

Munkaviszony:

Határozatlan idejű

Alcsoport:

Diehl Aviation

Indulás:

a lehető leghamarabb
Achieve what matters, with Diehl.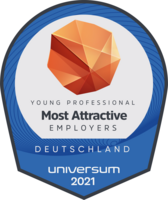 Adrienn Kovacs
Diehl Aviation Hungary
H-4300 Nyírbátor
Ipari park utca 9