I particularly enjoy the variety. Things stay exciting and one has many opportunities to continue growing.
Raktáros (Nyírbátor)
Ezek az Ön feladatai:
áruátvétel, betárolás
kigyűjtés, komissiózás
csomagolás
anyagmozgatás
kamionok fel- és lerakodása
Ami a feladatok ellátásához szükséges:
raktári területen szerzett tapasztalat és könnyűgépkezelői bizonyítvány, jogosítvány
alapfokú számítógépes ismeretek
csapatban való együttműködés
precíz, pontos munkavégzés
Helyszín:

Nyírbátor

Belépő szint:

Munkaidő:

Teljes munkaidő

Munkaviszony:

Határozatlan idejű

Alcsoport:

Diehl Aviation

Indulás:

a lehető leghamarabb
Achieve what matters, with Diehl.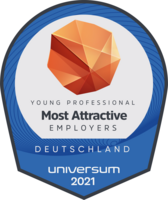 Adrienn Kovacs
Diehl Aviation Hungary
H-4300 Nyírbátor
Ipari park utca 9