I particularly enjoy the variety. Things stay exciting and one has many opportunities to continue growing.
Opérateur Logistique (F/H)
Ce sont vos tâches:
Au sein de notre service logistique, vous ferez comme activités principales :
- Réceptionner les chauffeur
- Déballer les équipements avioniques (contrôle de la conformité physique des équipements avioniques et de la documentation)
- Effectuer le "petit train" (répartition des équipements avioniques dans les différents services
- Emballer les équipements avioniques de ventes et de réparations

Comme activités secondaires :
- Transférer le dossier à l'atelier afin qu'il traite la réparation avec les documents adéquats
Ce que vous amènez:
- Formation de Bac ou équivalent
- Expériences professionnelles sur un poste similaire serait un plus

Vous êtes organisé(e), rigoureux(se), réactif(ve).
Vous souhaitez vous investir au sein d'une équipe dynamique.


Localisation:

Toulouse

Niveau d'entrée:

Horaires de travail:

Temps plein

Relations professionnelles:

à durée déterminée

Entité:

Diehl Aviation

Début:

dès à présent
Achieve what matters, with Diehl.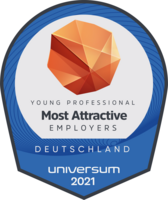 Diehl Aerospace
Services Ressources Humaines
6 Impasse Alice Guy
ZAC Saint-Martin du Touch
31300 Toulouse