I'm highly satisfied with my work because what I do is appreciated and fairly paid. And that gives me a good quality of life.
Duális képzés (Debrecen / Nyírbátor)
Ezek az Ön feladatai:
- Fényképes önéletrajz
és
motivációs levél feltöltése a karrieroldalra
- 
Aktív, nappali  tagozatos
hallgatói jogviszony
igazolása az alábbi felsőoktatási intézmények valamelyikénél:
Debreceni Egyetem
Nyíregyházi Egyetem
Ami a feladatok ellátásához szükséges:
Szakmai mentorálás
Fiatalos, közvetlen munkahelyi légkör, izgalmas kihívások és kreatív feladatok
Havi járandóság
Munkábajárás és hazautazás támogatása
SZÉP-kártya juttatás, dolgozói kedvezményprogramba való belépés
Helyszín:

Nyírbátor

Belépő szint:

Munkaidő:

Részmunkaidő

Munkaviszony:

Határozott idejű

Alcsoport:

Diehl Aviation

Indulás:

a lehető leghamarabb
Amennyiben felkeltettük érdeklődésed, várjuk jelentkezésed!
Achieve what matters, with Diehl.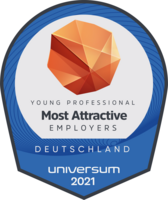 Dominika Kátay
Diehl Aviation Hungary
4034 Debrecen
dominika.katay@diehl.com