Mioty®: Cutting-edge connectivity for the future of metering
Mioty®: a breakthrough technology for massive IoT
Designed to become a worldwide standard for the Internet of Things (IoT), mioty® is a unique wireless communication protocol created to address the limitations of other Low-Power Wide-Area Network (LPWAN) solutions. Thanks to a patented telegram splitting technology, data is transmitted in multiple sub-packages at different times and frequencies, ensuring unrivalled interference immunity and ultra-low power consumption. What's more, mioty® is hardware-independent, scalable and secure. That makes it an attractive futureproof option for Smart Cities and Industry 4.0, as well as anyone operating in mobility, security, management and health. For example, in a fixed water network, mioty® can help utilities to optimize their distribution network through real-time analytics, enabling them to anticipate and eliminate leaks and other anomalies.
Mioty for metering: next-generation connectivity for metering
In order to optimize mioty® for the metering sector, Diehl Metering has developed mioty for Metering, a mioty-based IoT radio standard enriched with extra features. To improve accessibility and interoperability, mioty for Metering is set to be integrated into the Open Metering Standard (OMS), a communication standard that allows a wide range of meters and devices to operate together in the same system. And thanks to mioty's capacity to deliver data as much, as frequently and as reliably as needed, utilities can benefit from a high Service Level Agreement (SLA). Furthermore, mioty for Metering is designed for optimal compatibility with billing applications and high-performance analytics based on historical data. It also offers utilities the agility they need to adapt to future requirements.
In a fixed network, mioty for Metering can be combined with Diehl Metering's IZAR IoT Gateway Compact as a base station to open up a wealth of new opportunities in smart metering and smart city applications. For example, in combination with the HYDRUS 2.0, mioty for Metering allows you to make the most of the meter's exceptional performance, range and its capacity to capture data in difficult-to-access locations. You can use that valuable data to build up a more accurate picture of your current situation and predict network challenges and opportunities in the future.
Powering new opportunities in metering and beyond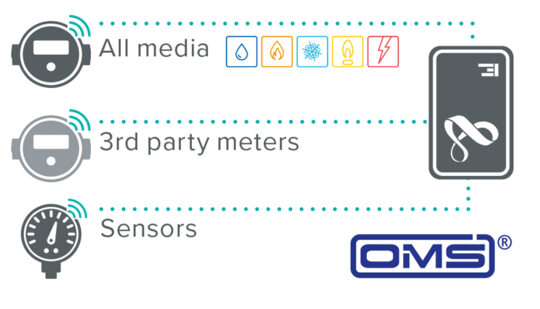 INTEROPERABILITY
Once it is compatible with OMS, mioty for Metering will offer complete flexibility, allowing you to integrate any device into your network and benefit from a wide range of different sensors.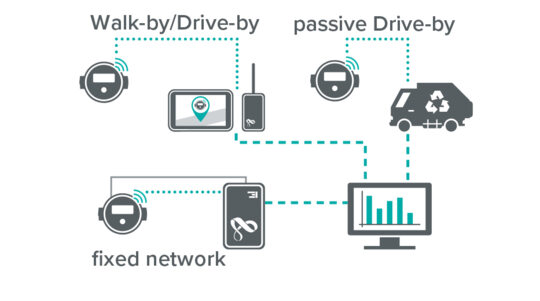 SIMPLE INSTALLATION
Whether you want to operate a fixed network and/or enable mobile readings, there's no need for a network management server or additional configuration. Simply plug & play!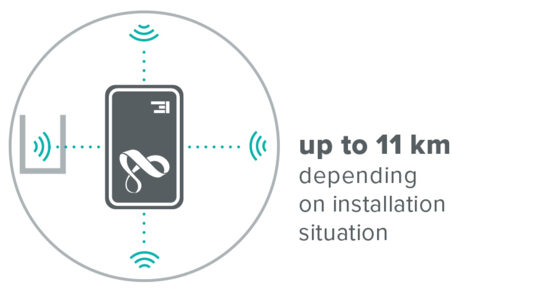 RADIO RANGE
With a range around 30% better than similar LPWAN technologies, you can transfer data over 11 km and reach meters in challenging places. You'll cover larger areas with fewer receivers, helping you to reduce installation, maintenance and operating costs.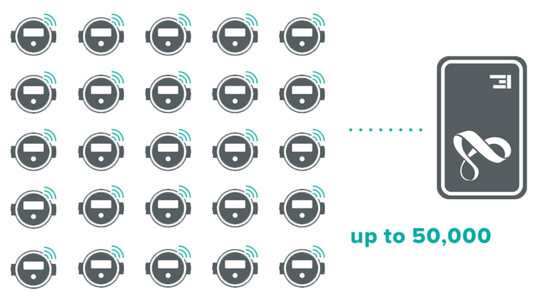 SCALABILITY
Connect up to 50,000 transmitting devices to enable massive IoT – and reduce your Total Cost of Ownership by equipping your network with just a handful of receivers.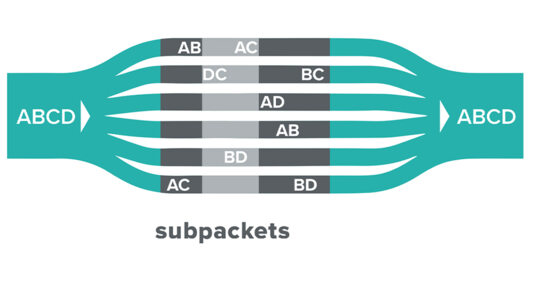 RADIO ROBUSTNESS
Telegram splitting technology ensures extreme robustness to interference from other networks, with less than 1% packet error rates, compared to over 10% for other LPWAN technologies. The result is unrivalled data availability.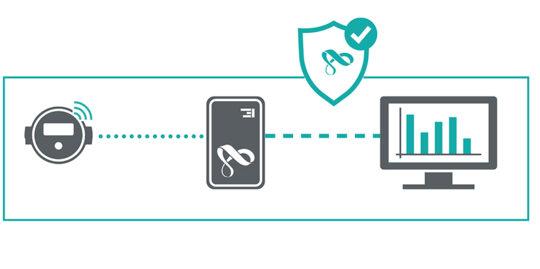 DATA PROTECTION
Patented technology ensures information always reaches the gateway even in the case of telegram collisions. That means data flows are secured all the way from the meter to the Meter Data Management (MDM) software.

ENERGY EFFICIENCY
Extremely low power consumption helps to extend battery lifetimes while transmitting more data more regularly. You'll have less need to replace devices due to battery exhaustion, reducing maintenance work and increasing TCO.
How we can help you explore the possibilities of IoT through mioty®
As a co-creator of mioty® and an expert in IoT projects, we can help you seize new opportunities and make your business more flexible. Our team will support you throughout your IoT project by transparently mapping out all processes and personalizing your solution so you can better answer the needs of your end customers and citizens. And through IoT training sessions, you'll get to understand the ins and outs of the different IoT technologies, including mioty®.
Your partner for implementing mioty for Metering and more
Diehl Metering has a proven track record of setting up mioty® pilot networks for smart city applications all over Europe. Our expertise covers the entire utility value chain (hardware, software and consulting services). And our on-the-ground experience of utility operations means we know how to get the most out of mioty for Metering for your network.
Through our IoT Network Planning Service, we can help you optimize the way you use mioty® and other connectivity technologies. Working with our IoT specialists, you'll define the ambitions for your network and select the most appropriate technologies for your use cases. We can also support you to make that IoT network a reality thanks to our IoT Network Implementation Service.
In the future, mioty® is set to offer a wealth of new opportunities for utilities, smart cities, smart parking, and more.
Interested? Need more information?
Contact us for a personalized analysis of your needs.
Find out more about mioty
Discover more solutions from the mioty ecosystem