IZAR: empowering you through data
Whether it is radio, system or software, IZAR is the technology at the heart of Diehl Metering's smart metering solutions. It's thanks to IZAR system that you can collect meter readings remotely and automatically. It's thanks to IZAR system and software that you can rapidly detect and address network issues and anomalies. And it's through IZAR that you can drive new efficiencies, boost sustainability and increase customer satisfaction for your business.
IZAR is a pioneering radio technology that revolutionised the industry when it first launched in 1996. What began as an original idea for reading meters via radio has continually evolved, becoming a pre-cursor to the Internet of Things, and winning multiple innovation awards along the way. Today, IZAR is the driving force behind our multi-utility smart metering solutions.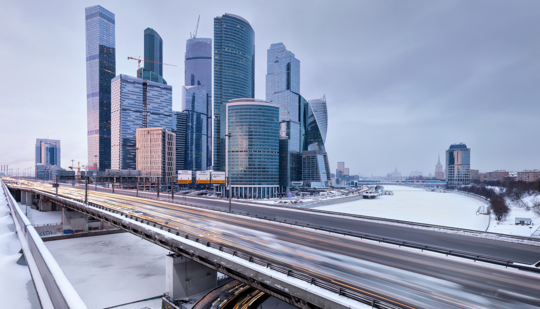 ADAPTABLE AND FLEXIBLE
Because it's been constantly improved and upgraded over quarter of a century, IZAR is one of the most complete and robust offers on the market. Unlike many similar radio technologies, it is able to transmit data in particularly challenging environments and climatic conditions. Its long range and capacity to overcome difficult terrain combine with excellent data timeliness and granularity to deliver an extremely high level of accuracy to our customers. And it uses the Open Metering System communication standard, ensuring optimal interoperability for any challenge.
Another advantage of IZAR is its exceptional scalability and adaptability. IZAR solutions can be designed with multiple components: IZAR radio emitters, IZAR radio receivers, IZAR-equipped meters, IZAR handheld devices, and IZAR data management software. The modularity of the offer means you can collect meter data using mobile walk-by, drive-by and passive drive-by methods, as well as a stationary fixed network – or any combination of the four. IZAR even allows you to use the same infrastructure to collect data from multiple types of energy (thermal, electrical, gas, etc.) in addition to water.
DATA-DRIVEN INTELLIGENCE
When configured as part of an AMI (Advanced Metering Infrastructure) solution, IZAR system and software delivers powerful analytics and insights that empower you to create new network efficiencies. Multiple metrics are collected from your network, including water and energy consumption, thermal energy flow and return temperatures, current output – and all this data is then synchronised with our powerful meter management software IZAR@NET 2 installed on your servers in your data center. Alternatively, you can choose software as a service with the cloud platform IZAR PLUS Portal.
With IZAR software, you'll be immediately alerted to potential leaks, tampering, theft or anomalies. You'll get a better understanding of the condition of the different assets in your network, so you know where and when repairs or upgrades are needed. And you'll be able to monitor every aspect of your network at any time and in any situation.
You can even share relevant data with consumers by offering them the IZAR@HOME smartphone app, empowering them to optimise their consumption habits and alerting them of potential disasters such as water or energy leaks. A sure way to increase your customer satisfaction.
CONTINUOUS IMPROVEMENT

The strength of IZAR is its capacity to anticipate and adapt to new market needs. The technology is continually evolving. That's why we're currently looking to strengthen IZAR by integrating AI, opening up the potential of predictive maintenance and digital twin models. With future developments, IZAR will enable you to predict and anticipate network issues before they even happen.
Customer cases
EWA Bahrein

The island nation of Bahrain is home to 1.5 million people. All its energy and water needs are regulated by the government agency Electricity and Water Authority (EWA). Until 2015, the EWA network relied solely on mechanical water meters. Working with Diehl Metering, EWA was able to transform its network with reliable ultrasonic HYDRUS meters that became the foundation for a complete fixed network solution.

Read more

Støvring

Støvring Kraftvarmeværk a.m.b.a. is a typical Danish district heating company. The utility is publicly owned and supplies district heating to the small town of Støvring. Through its 64 km network of main pipelines, it serves more than 2,600 households. The company has its own thermal power plant, which features a unique architecture, and uses three gas engines to produce electricity and 65,000 MWh of heat annually.

Read more

BRK Ambiental

Following a successful call to tender, Diehl Metering now provides BRK Ambiental with a range of ultrasonic and volumetric meters. Thanks to reduced lead times, the company can continue its rapid growth while reducing Non-Revenue Water. In this way, it is helping to bring genuine change to Brazil's sanitation network.

Read more