Internship – Business Development Associate
It`s my job to bring requirements for domestic innovations into line.
Ana Kubis, Operator and ISO Auditor, monitors the production of kitchen appliance components at Diehl Controls in Poland.
At Diehl: The future is in your hands!
DIEHL is a family-owned company which employs over 17,000 people world-wide and creates technologies of the future. Diehl Controls is one of the leading manufacturers of control systems with over a fifty years' experience in designing and manufacturing of electronic and electromagnetic products for a number of renown manufacturers of household appliances.

Our office in Wrocław is currently looking for:
Internship – Business Development Associate
You will be responsible for:
Collection and analysis of market data;
Preparation of proposals for the development of new business areas;
Team support in administrative work.
Requirements:
Willingness to deepen the knowledge in a field of business development (on a basis of studies in economics, economic analytics, management and marketing, etc.);
Knowledge of basic economic mechanisms;
Knowledge about enterprise and market/business analysis methods;
Experience in processing and reporting data in the form of presentations;
Good knowledge of MS Office;
Well-developed interpersonal skills;
Good command of English enabling the preparation of analyses and reports;
Availability min. 20 hours a week.
We Offer: 
Term contract;
Interesting development opportunity in international environment;
Good working atmosphere with cooperation and knowledge sharing, the opportunity to learn from experts;
Possibility of improving foreign language skills (English, German). 
If you are interested in the above job position and you wish to share your ideas and skills in a multinational company, please send your CV in Polish and English through the button "Apply here".  

We inform that we will contact only selected candidates!

Please attach the clause regarding personal data protection:
I agree to the processing of personal data provided in this document for realising the recruitment process pursuant to the Personal Data Protection Act of 10 May 2018 (Journal of Laws 2018, item 1000) and in agreement with Regulation (EU) 2016/679 of the European Parliament and of the Council of 27 April 2016 on the protection of natural persons with regard to the processing of personal data and on the free movement of such data, and repealing Directive 95/46/EC (General Data Protection Regulation)"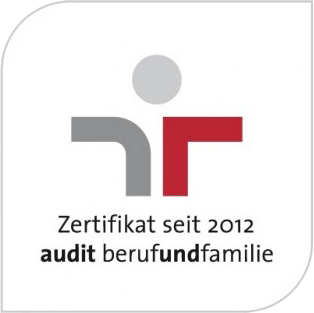 Diehl Controls Poland
Office Wroclaw, Silver Tower Center
Plac Konstytucji 3 Maja 3, 50-048 Wroclaw, Poland
Justyna Koczaj
HR Business Partner

Apply now
Utwórz PDF