At Diehl, we combine tradition with innovation to provide sustainable solutions for our customers.
System Engineer
These are your tasks:
Assisting, coordinating projects and people working in them and ensuring product concept feasibility;
Developing, documenting, and implementing best practices and procedures for developed system;
Support and implement incident and change management processes and procedures, assist and facilitate decision making process (technical wise);
Work collaboratively with advanced project/quotation team to identify opportunities for improvement to developed devices, as well identify risk and insure overall concept is consistent;
Participate in the planning and development of products ensuring all requirements are reflected in the design;
Work project team to solve complex problems and challenges to meet requirements of customer;
Writing and maintaining system diagrams, top-level requirements and product specification as realization of demanded features.
Minimum education and qualifications:
Master's degree (field: electronics informatics, system engineering etc.) and at least two years' of relevant experience; or Bachelor's degree with at least three years' of relevant experience; or an equivalent combination of education, training and relevant experience.
Other required qualifications:
Effective written, verbal, and interpersonal communications skills;
Help and consolidation to different disciplines that sum up to whole product (HW, SW, ME);
Passion for learning and problem solving;
Responsibility for given tasks, finishing tasks without constant reminding;
Fluent English.
Who we are looking for:
Experience with embedded systems is an asset
Experience with mass electronics production and all steps related with this topic is an asset
Experience with creating complex system sketches and/or diagrams
Experience working with clients, gathering requirements
Experience with PLC systems, HVAC/R application is an asset
Work location:

Wroclaw

Job Level:

Working time:

Full time

Employment contract:

permanent

Division:

Diehl Controls

Start:

jak najwcześniej
These are your potential benefits
Flexible working hours

Onboarding program

Family-owned company

Food allowance

Parking space
Achieve what matters, with Diehl.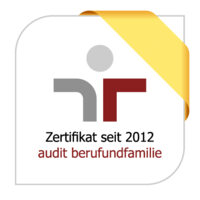 Diehl Controls Polska Sp. z o.o.
Justyna Kondracka
Pl. Konstytucji 3 Maja 3, 50-048 Wrocław
+48 694 552 043
justyna.kondracka@diehl.com