Sr. Mechanical Engineer - Integrated Systems
It´s my job to deliver transparent financial figures which serve as a base of our decisions.
Christiane Prinz, Controlling Manager Diehl AKO & Head of Finance & Controlling DCS, is responsible for the Controlling of both entities Diehl AKO Stiftung & Co. KG and Diehl Connectivity Solutions GmbH.
At Diehl: The future is in your hands!
As the Diehl Group, we are working for the future – and are doing so as a family tradition. With our 14,000 employees worldwide, we are shaping the technologies of tomorrow. The Diehl Controls division is one of the leading producers of control systems with more than fifty years' experience in the development and production of electronic and electromechanical products. Are you the person we are looking for, for our Diehl Controls North America, Inc. location in Naperville, Illinois to work as:
Sr. Mechanical Engineer - Integrated Systems
Your contribution to our success:
The main objective of the SENIOR MECHANICAL ENIGNEER will be to take the provided base mechanical design and full electronics design and make the product producible at the lowest cost, while focusing on high reliability and optimum tack time completion. The engineer will be required to perform a design analysis for produce ability. The responsibilities will include (but not limited to):


Interface directly with customer's product engineers, buyers, industrial design team (styling, human factors, engineering)
Evaluate customers design to be capable & compliant with Diehl: DFM (Design for Manufacture ability) process and approved vendor list
Participate in the RFQ (Request for Quote) process, provide design changes, cost estimates, and man hours
Launch responsibility of engineering activity
Perform mechanical design, tolerance & stack-up analysis, material compatibility analysis, assist with sourcing
We would like from you:
Technical Expertise Required

Metal Stamping
Zinc die casting (preferred)
Plastic Molding
Printing – A and B side graphics
SolidWorks CAD Tools
Work Experience Desired
Conversion of metal to plastic (multiple metal pieces to plastic)
Agency requirements for safety, metal and plastic as shock barriers
Design for cost
Lean Six Sigma
As a traditional company, we aim to achieve sound and lasting growth. You will enter into a diverse corporate world, which always offers you the opportunity to develop further in different positions and fields of work. Interested? Develop the leading technology of tomorrow, together with us. Apply now!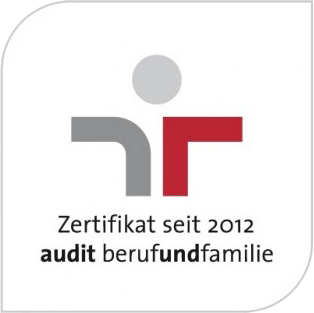 Diehl Controls North America, Inc.
Ushma Patel
1842 Centre Point Circle Suite 110-S, 60563 Naperville, Illinois
E-Mail: ushma.patel@diehl-controls.com
Create PDF